Alli McCartney
Managing Director at UBS - Founding Partner, Alignment Partners
About This Expert
Alli McCartney is a Managing Director with UBS Private Wealth Management in New York City. She has 20 years of experience in the wealth management industry working with families, institutions, endowments and foundations. She is responsible for client relationship management, wealth advisory, private banking solutions, trust and estate planning strategies, and credit and lending. Alli specializes in philanthropic planning and governance for sophisticated families, often in partnership with the UBS Optimus Foundation. Alignment Partners, her seven member team, manages $1.5B for sixty families with a focus on Financial Professionals and Influential Women Executives and Entrepreneurs. She has been called "The Financial Feminist".
Alli joined UBS after spending seven years at J.P. Morgan's Private Bank where she advised ultra-high net worth clients on investments, balance sheet management, tailored lending, and wealth planning. Before JPMorgan, she spent seven years at Lehman Brothers in various roles including leading the equity and fund derivatives desk and running the MD Wealth Management Program for the global leaders of the firm. Prior to business school she worked with a Financial Planning practice in the D.C/Baltimore area.
Alli received her undergraduate degree from the University of Michigan and an M.B.A. from NYU, and holds Series 7, 65, and 66 licenses. She lives in the West Village with her husband and two sons, is bi-lingual (Spanish) and is a founding member of the Advisory Board for Girl Rising and a member of the Development Committee for Friends of Hudson River Park. Alli and her husband, Scott, are also Board Members of The Jazz Foundation of America. Alli is an avid traveler, a music enthusiast and used to run a Personal Shopping service outfitting women on wallstreet. Alli is a mentor for ERA, Entrepreneurs Roundtable Accelerator of NYC. Her passion for supporting women in finance culminated in her starting "Women 2 Women", a transparent and results oriented networking platform for entre- and intra-preneurial women to connect, share networks and support eachother's financial and professional development. She is a global citizen, with ties to Spain, Australia, India and the US and is an active participant in TEDWomen, MAKERS and The Nantucket Project. Alli frequently teaches classes on Effective Sales Practices, Sales Infrastructure and Relationship Management and is the first and only Financial Advisor to facilitate classes for the UBS Project Entrepreneur accelerator program.
Alli frequently appears on TV and in the press, as a Contributor on CNBC, as well as Panel Member on Mornings With Maria on Fox Businesses News and is often quoted in Barron's, The Financial Times and The Wallstreet Journal on topics ranging from "Age-gapping" (establishing a successful and relevant team mirroring the structure, ages and needs of her multi-generational family clients) to empowering women financially, as clients and stewards of wealth, Financial Practitioners and business owners. Alli is passionate about educating girls and empowering women globally speaking often on the topic including at Politco's WOMEN RULE, Haven Hill's Equality Symposium and for the WIN Summit. Alli has been awarded positions on the Forbes and Barron's Top Advisors Lists for 2018, '19 & '20.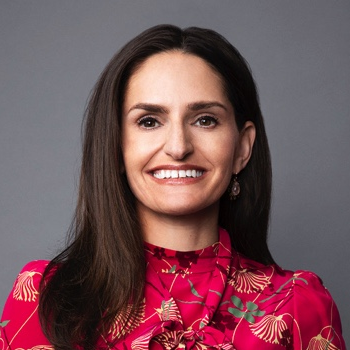 View Related Experts
genconnectu offers a range of packages and options
for enterprise customers.
We use Cookies
By clicking allow you are giving us consent to set cookies on your web browser, this allows us to do things like not show you this cookie browser again. If you would like to find more, you can do so in our
Privacy Policy
Privacy Overview
This website uses cookies to improve your experience while you navigate through the website. Out of these, the cookies that are categorized as necessary are stored on your browser as they are essential for the working of basic functionalities of the website. We also use third-party cookies that help us analyze and understand how you use this website. These cookies will be stored in your browser only with your consent. You also have the option to opt-out of these cookies. But opting out of some of these cookies may affect your browsing experience.